Weekly report from Blockchain world 21.8.2018-27.8.2018
As you have probably realized, crypto is one of the most rapidly evolving industry.
Here is the most important news from the blockchain space from last week which we caught for you:
We could see an explosion of new exchanges and the evolution of the old one's last months. In the race to the top, a lot of them were faking their numbers
This analyzes had a look at every exchange and found massive manipulations. Some of them adjusted their numbers from 12 to more than 6000x or even higher.
Did you lose your faith in crypto exchanges?
Guys from Hacken made for you real-time exchange rating.
Binance incubator program
Do you need funding for your early-stage project? In short, Binance Labs Incubation Program is a 10-Week On-Site program designed to help top early-stage teams to deliver a product/service with a Product/Market fit. You should also take a look at this deep review of Binance. Their token is getting far more utility than just sale on fees. Binance is building the biggest crypto ecosystem around their prominent exchange. Be a part of it would really push you forward.
Layer 1 innovation dilemma from Vitalik
Founder of Ethereum explained his point of view on the innovation tempo and governance in his last blog. It's really worth reading with a lot of new features like reversible Ethereum.
How to protect a price in the current bear market?
It's quite painful to see your portfolio down for 50 and more %. Some projects started to "burn" part of their token / coin supply. The most famous Korean blockchain startup – ICON announced a few weeks earlier the buyback 5 million $ scheme.
More central banks are playing with blockchain
The central bank of Singapore in cooperation with NASDAQ and Delloite will deploy blockchain technology to efficiently link up funds transfer and securities transfer.
Altcoins volatility
Most of the altcoins and tokens are more volatile than their reserve currency – Bitcoin. But not everyone. Find out the project with the most stable price in this great research on digital assets volatility.
Deep dive in Dfinity
Dfinity is one of the most promising alternative to not just Golem but to the Ethereum and other smart contract platforms. If you are looking for a good explanation we highly recommend this podcast explaining its fundamentals.
Another serious bug in EOS
Every new software has some issues, but in the case of well-funded EOS, it is raising questions about the quality of whole architecture. Read more about the last bug here.
Crypto as a Store of Value
What are the essential properties for crypto to be a real Store of Value?
AI and Blockchain are not just buzzwords
These 7 potential projects are merging the latest technologies to improve our work with a fuel of 21st century – data.
Be aware of "experts"
Do you know that if you do the exact opposite as so-called experts in the TV you get 95% accuracy?
 First fair rock scissors paper on the blockchain
Now you can solve every fight fairly
The most wipe out projects
If you bought some of them on ATH, well good luck. But as Warren Buffet said: "Buy when there's blood in the streets."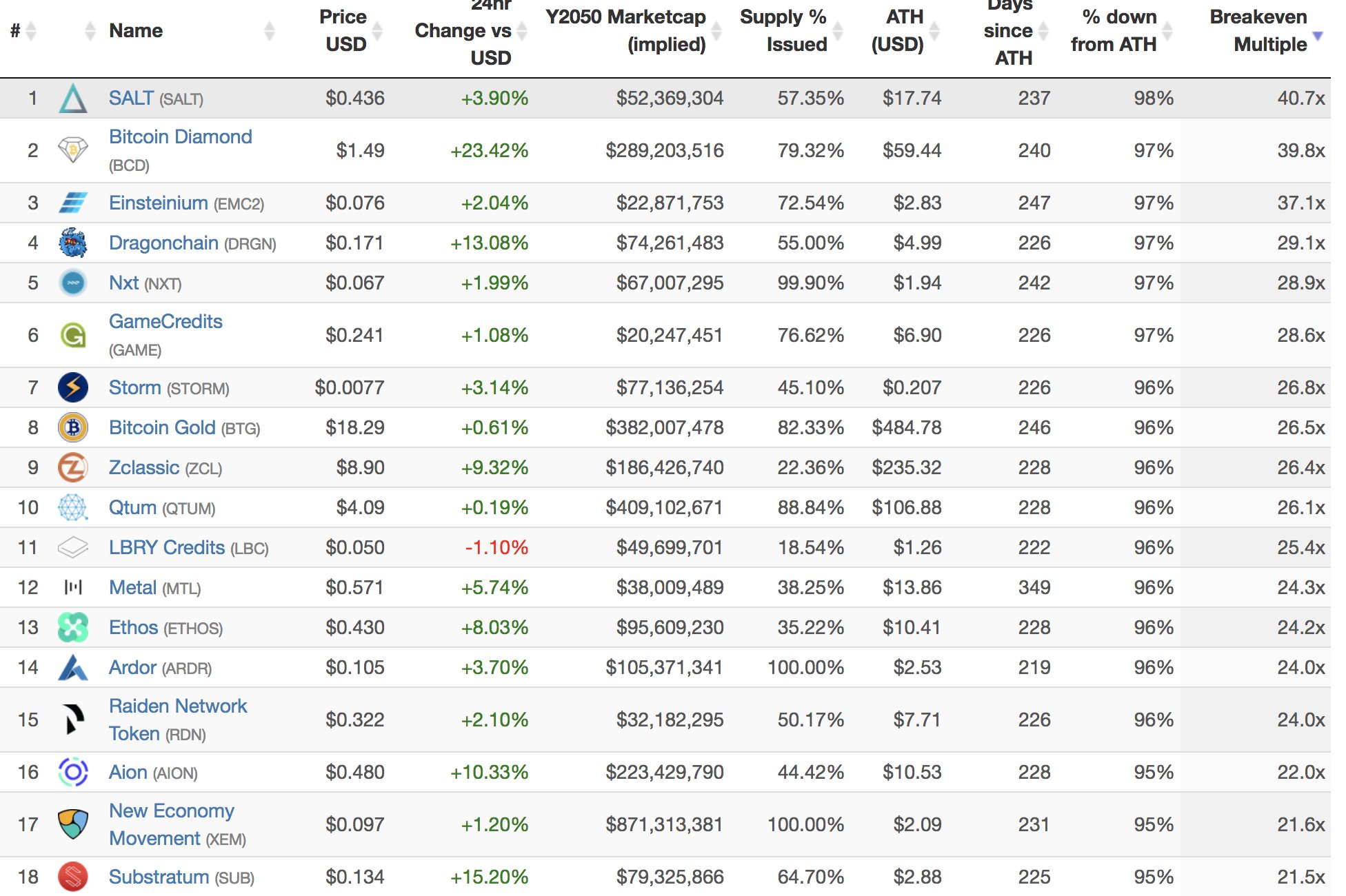 Did we miss something? Feel free to add it for others in a comment section, or contact us at info@icoindex.com.